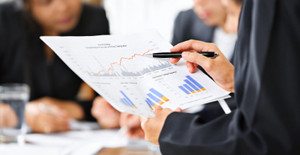 In these challenging business times, it's vital to have enough materials for the promotion of your offerings. However, over–ordering of print material does not do you much good. It only erodes your profits, as uncontrolled production of printed material amounts to waste. Excess prints get thrown away unused, causing a significant lose of resources. At Cliffe Enterprise, we are the warehouse management pack and pack  and mailing fulfilment experts, guiding you through the process of ordering optimal print quantities and ensuring your materials reach the end user exactly as per your requirement.
Print, Pick and Pack, Ship Orders
Your print material is a critical element of your marketing strategy. As industry experts, we can print your letters, magazines, direct mail, invoices, marketing material, catalogues, and business documents. Our print centre is equipped to deliver innovative, dynamic printing and fulfilment solutions.
We pride ourselves on offering quality services quickly, efficiently, and cutting costs through avoidance of stock wastage. With a proven track record of producing millions of highly personalised printing pieces every month, we strive hard to meet or exceed client expectations
News Stand Print Fulfilment
As experts in print fulfilment, we have contacts with all the major distribution companies, including Seymours, Market Force and Abstrakt. Our news-stand print fulfilment team has full working knowledge of their requirements to ensure the smooth delivery and acceptance of your magazine at the distributor.
Commercial Print Fulfilment
Using Cliffe Enterprise as your print fulfilment supplier gives you all the resources and expertise required to perform this task efficiently and economically.
Our prime focus is to simplify the distribution of printed materials to your customers and prospects. Whether you are looking for a print fulfilment partner for one-time delivery of your printed matter or as part of an ongoing service, we have the right solutions to meet your exact requirements and will provide you with an online service to simplify the ordering process.
With access to state-of-the-art equipment, we will provide you with up-to-date reports showing orders, shipments and stock levels to keep you updated on the status of your project.
Save Time & Money on Warehouse Management
At Cliffe Enterprise, we are your one-stop shop for all your fulfilment needs. Our warehouse management and print fulfilment is a streamlined process. We take care of printing, packing and distribution of your marketing collateral. Thus eliminating the need for you to have the materials produced elsewhere and shipping the same to us for fulfilment purposes. As a full-service print management company, we print, pick and pack, and process all orders. This ensures:
A shorter chain of command
Reducing the risk of error
Improving communication
Handling all the functions of receiving, storing, packing and distributing
Helping you save on your storage space and manpower to administer the task
As your print fulfilment supplier in UK, we can provide you with additional services, like folding and collating services, assembly and insertion of printed materials and creating binder sets and presentation folders. With over two decades of pick and pack and distribution experience, we will make sure your printed materials reaches your customers and audience in the most time-efficient and cost-effective shipping/mailing manner.
So what are you waiting for? Outsource your print fulfilment requirements to Cliffe Enterprise and enjoy ultimate peace of mind! To talk to us about your needs call us on TEL 01323419701 or email us at sales@cliffe-enterprise.com