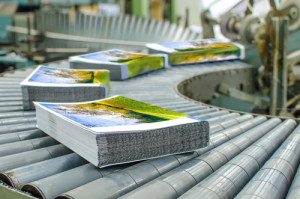 For nearly 30 years we have worked with clients printing quality brochures. As an experienced print management team we understand the importance of a brochures as part of a marketing campaign. We work closely with our clients, helping with brochure design and offering print advice when required.
Brochures and the Marketing Mix
Brochures are an important element of the marketing mix. They're a fantastic way of promoting products and offerings to your target market. Through the use of good, creative design and quality brochure printing, your brochure can achieve stand out from your competitors. Getting your brochure design right and ensuring your brochure print reflects your company branding is important and we work hard to ensure that your marketing literature is produced to the highest standards.
Brochures, as a tool within your marketing mix, can become an invaluable part of your marketing strategy. Using a cohesive design, consistent with your other marketing material, builds brand recognition and quality print and finishing can create an impact on clients, new and old.
Brochure Printing With Us
Our production team have over 30 years print experience. As a result we have built up an unrivalled level of knowledge. We work closely with marketing teams to provide advice on key design and print elements. For example, we can offer tips on layout, colour, text and paper stock.
Design and print should work together harmoniously. By working with us at the early stages of design, we can provide advice on both cost-effective and sustainable brochure printing practices.
We take into consideration your key objectives and work with you to achieve them, for example:
Do you want to be more sustainable in working practices? We use FSC accredited stocks and can monitor the carbon footprint of your project.
Do you want to print a quality brochure but want to print economically? We can advise on the best print size to avoid paper wastage
By working with Cliffe Enterprise, we offer the very best of our expertise. For instance:
We manage the printing process from start to finish.
We provide you with regular production updates.
Precise scheduling means your brochure will be beautifully produced and delivered on time and ensures your brand and message reaches your clients in perfect time.
Contact Us
If you're looking to print a quality brochure or would simply like some advice on printing options, get in touch!
Email us at sales@cliffe-enterprise.com or give us a call on 01323419701.