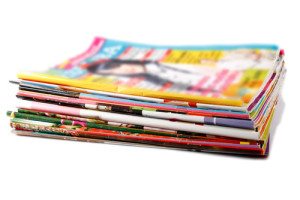 Nothing can match your access to a printing company that is your single source for all of your printing, fulfilment and mailing needs. By having such a partner, you can drastically cut cost, eliminate logistics problems associated with using different service providers for your print, mailing and fulfilment needs and save you time, resources and money. Outsourcing to an expert full-service print management and mail fulfilment company, like Cliffe Enterprise, can help
Streamline business processes
Increase operational efficiency and lower cost
Improve customer satisfaction levels
Increase effectiveness of mail fulfilment needs
As specialists in the print management warehousing and magazine mail fulfilment industry, we can help meet your printing, mailing, picking & packing, warehousing and distribution needs.
Our vast array of printing services includes printed products, from brochures to magazines, flyers, annual reports, catalogues and coupons.
We routinely print and process millions of mailings on a regular basis. Your mailing pieces undergo strict quality review to ensure that your postal requirements are fulfilled.
Typical magazine mail fulfilment involves ink-jetting a name and an address on a carrier sheet and enclosing the carrier sheet and the magazine in clear mailing poly. As experts in the industry, we can help reduce the mailing cost on magazine mail fulfilment by providing you with an array of solutions, like range of papers used, type of postal service. We will go an extra mile to secure profiling against your mailing data. Our mail fulfilment expertise will help you cost and maximise revenues.
As a print management business, we aim to provide comprehensive magazine mailing fulfilment service for our clients. Whether you want printing of your magazine or delivery of your publications directly to your subscribers, we can handle everything for you.
Magazine Mail Fulfilment Services
Poly-wrapping
Envelope enclosing
Carrier sheet printing
Data Services (De-duplication, suppression and cleaning)
Personalisation (Sheet laser, Continuous Laser & Inkjet)
Laser or ink jet addressing
Royal mail and DSA postal solutions
We pride ourselves on our unique poly wrapping services that have been developed to meet the specific needs of magazine publishers. With experience in print, wrapping and mailing, we proficiently handle delivery of your magazine distribution, saving you time and money.
Poly-wrapping is a speciality at Cliffe Enterprise, involving enclosing and mailing magazines, catalogues and brochures and wrapping promotional items. Being lighter and cheaper than a paper envelope, poly-wrapping reduces postage costs and helps keep your pack under postal weight bands while ensuring ultimate safety of your product during shipment.
Our poly wrapping fulfilment solutions are designed to promote your product and capture new leads. Accuracy, quality and affordability of our solutions are important to us. This is what we focus on for all our magazine mail fulfilment services.
A more cost-effective alternative to using paper envelopes, poly-wrap services include:
Inkjet addressing
Saddle stitching
Carrier-sheet printing
Selective insertion
Cover mounting
Carrier-sheet printing
Tabloid folding
Poly bagging
We deliver innovative and strategic business solutions that meet publishers' circulation, marketing, subscription fulfilment and customer service needs.
Cliffe Enterprise can provide magazine mailings for any size and quantity. Our magazine mailing fulfilment solutions are designed to cater to all your needs. We promise to exceed your expectations through our professional approach and innovative solutions.
To talk to us about your magazine mailing needs, please call us on TEL 01323 419701 or email us at sales@cliffe-enterprise.com