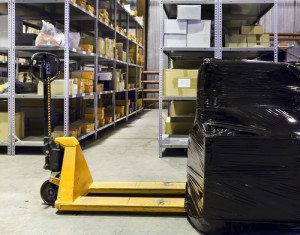 With Cliffe Enterprise's Marketing Fulfilment services, you can reach out to your target audience quicker and more efficiently. through fast production, packing, and distribution of materials. Partnering with an expert fulfilment provider not only helps streamline your efforts and lower your costs, but also helps with the ROI of each marketing campaign. 
One Stop shop
Marketing fulfilment is the ability for a business to design and deliver marketing collateral to multiple distribution points. In order to succeed in marketing fulfilment, you need a properly executed marketing plan and a fulfilment partner that can deliver fast and efficiently with accuracy.   
With over two decades of warehouse management experience, Cliffe Enterprise provides end-to-end fulfilment solutions to national and global clients. As a marketing fulfilment provider, we manage the process from end-to-end. This helps save time, resources and money. We have grown to become one of the most trusted providers of marketing fulfilment solutions.
Our vast experience enables us to be a "one-stop-shop" for all your marketing fulfilment requirements, from warehousing to customer order handling and delivery.
Whether you are based in UK or overseas, we can store your products in our warehouse, pick and pack them and deliver to your customers, irrespective of their location! You are free to cherry pick from our unique range of marketing fulfilment services or we can provide you with a comprehensive end to end fulfilment solution.
We make sure that when a customer reaches out to you, the right item arrives at the right time to enhance your trust building efforts and boost customer loyalty.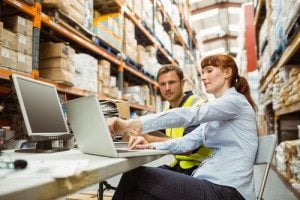 Cliffe Enterprise Marketing Fulfilment services include:
Warehousing– We manage all of your direct marketing items, utilising online live data reporting tools.
Customised print– We are experienced in personalising on all kinds of mailing orders.
Postage and shipping– Your item will get to the right person at the right cost every time.
Production handling– From pick and pack to order handling and assembly, we efficiently take care of all of your requirements.
Process management– We seamlessly and quickly coordinate all of your distribution projects from start to finish.
Online ordering– We can offer you a bespoke solution designed especially for your business or utilise an off-the-shelf product.
Pick and pack fulfilment Services 
We pride ourselves on our top-class warehouse management, pick and pack, and order shipment services. We offer the following services:
Customise stock management, from order receipting to shipment, inventory reporting and delivery tracking
Complete product management
Inventory management
Pick and pack fulfilment
Manual hand processing of custom products
Pack collation and product assembly
Third party warehousing
Overflow management
With our order fulfilment processing, you can get the advantage of greater flexibility in your inventory volumes and eliminating the need for making costly capital expenditure on running a dedicated distribution centre and equipment handling.
If you want a trusted marketing fulfilment partner, count on the experts at Cliffe Enterprise. Contact us today sales@cliffe-enterprise.com or call 01323419701 to learn more about our capabilities.